Preschool & Child Care Center Serving Dallas, TX
Nationally Accredited With A Commitment To Quality Care
Proud teachers and caregivers are among the few that uphold national accreditation from the Association for Early Learning Leaders, bringing you only the best quality child care and education possible.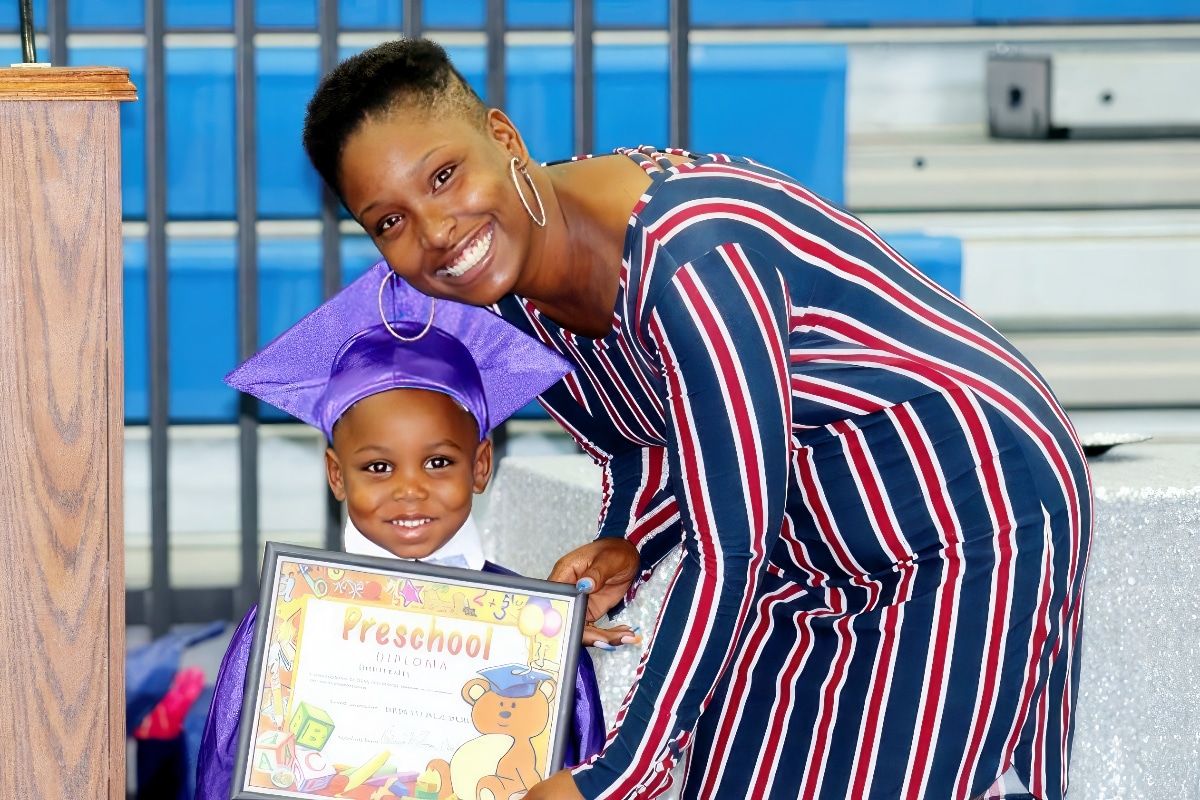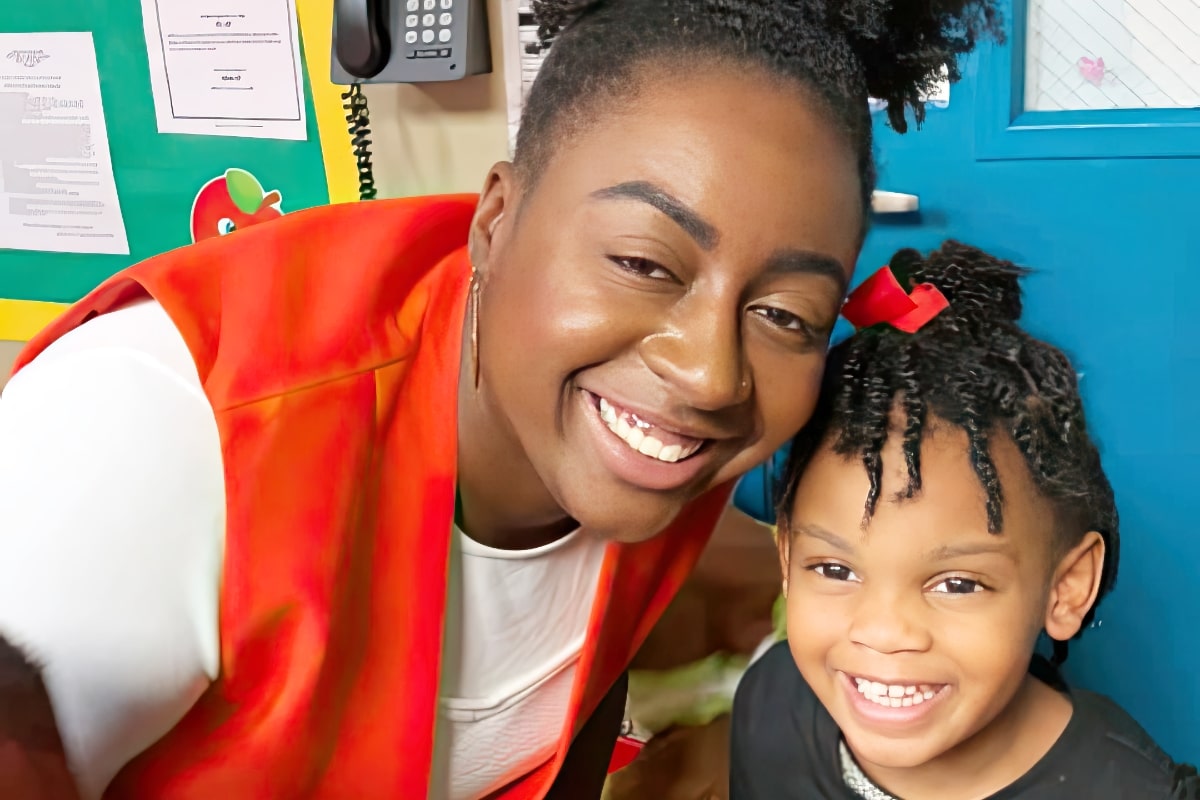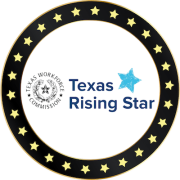 4-Star Care Among The Very Best In The State
A 4-star rating from the Texas Rising Star program promises you the best environment, nutrition, safety, teacher qualifications, interactions, and learning experience for your child. A rating not taken lightly guarantees your child receives exceptional care.
A Director With
20+ Years


Of Childcare Experience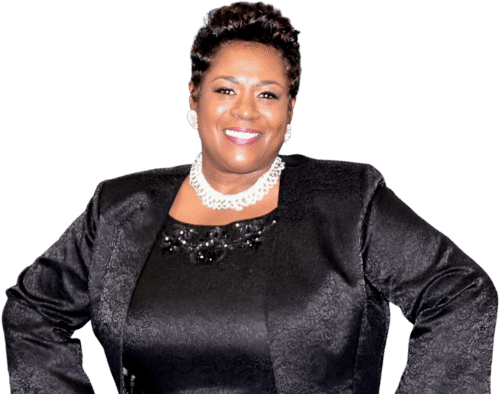 Daily Outdoor Play Boosts Self-Esteem & Confidence
Daily outdoor playtime helps your child develop their fine and gross motor skills. Making new friends and achieving new heights through physical activity and imaginative play boosts their self-esteem, confidence, and social skills—all while having fun!
3 Wholesome Meals & A Snack Included In Tuition
Your child receives 3 healthy meals and a snack daily, so you can scratch meal planning off your busy to-do list. Your little one enjoys healthy servings of fruits, vegetables, grains, protein, and dairy in every meal—included in their tuition!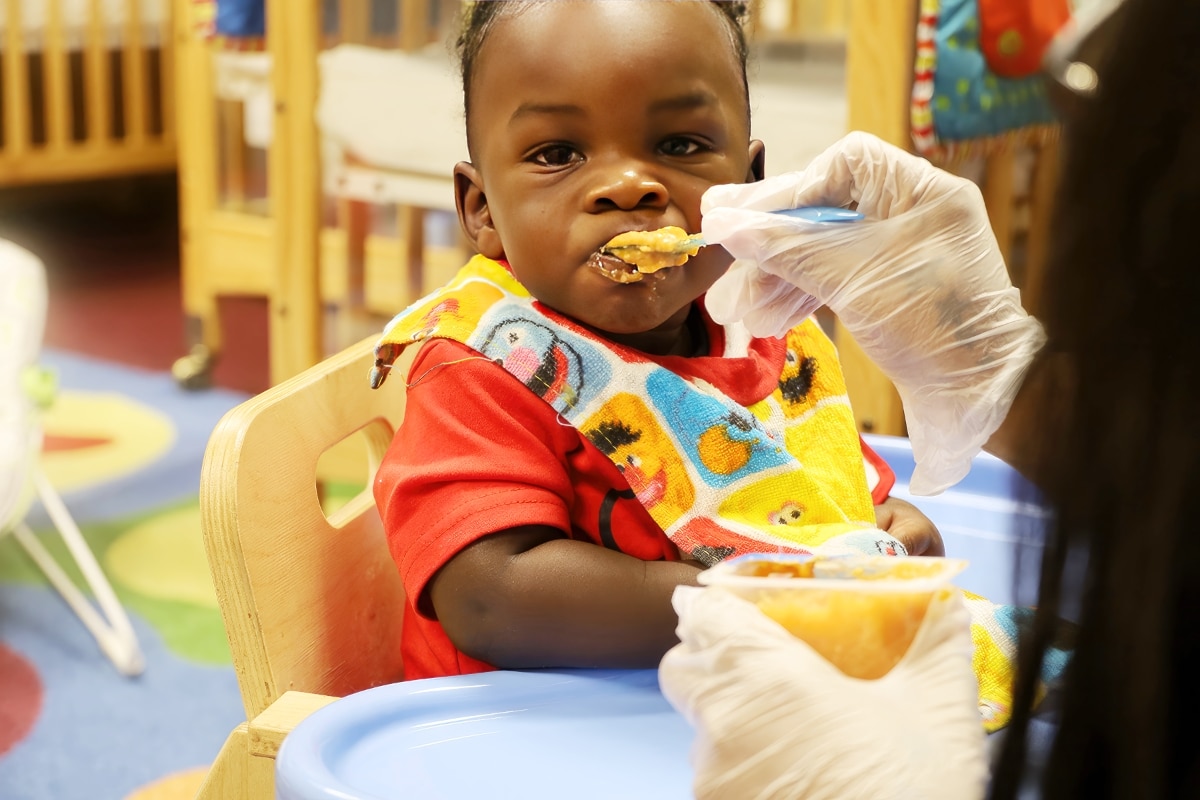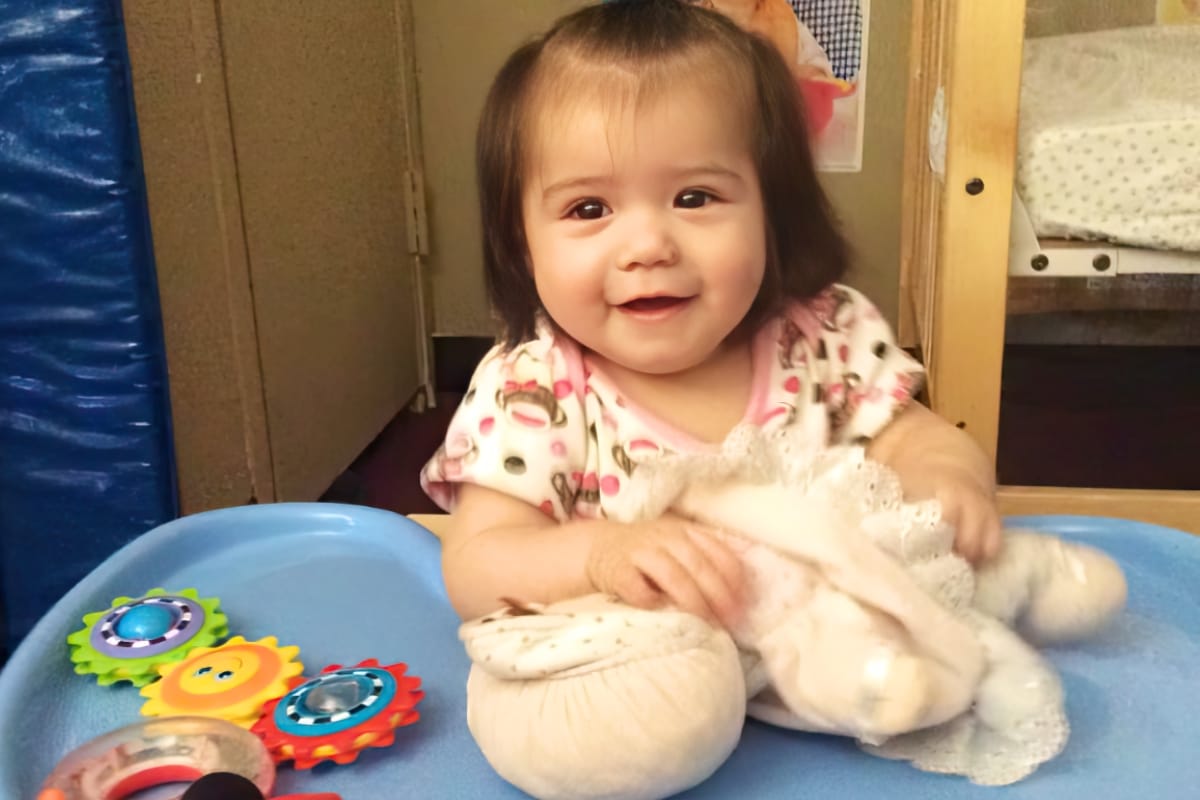 Safe, Secure Environments For Constant Peace of Mind
Loving, highly-qualified teachers undergo background checks to ensure the best care for your child. Limited access entry and security cameras in classrooms guarantee added security so you can go about your day without worry.
Here Is How We Support The Families In Our Community
Childcare should feel convenient, seamless, and affordable. Take advantage of The Early Head Start Program, which provides families with no-cost childcare to jumpstart their academic journey.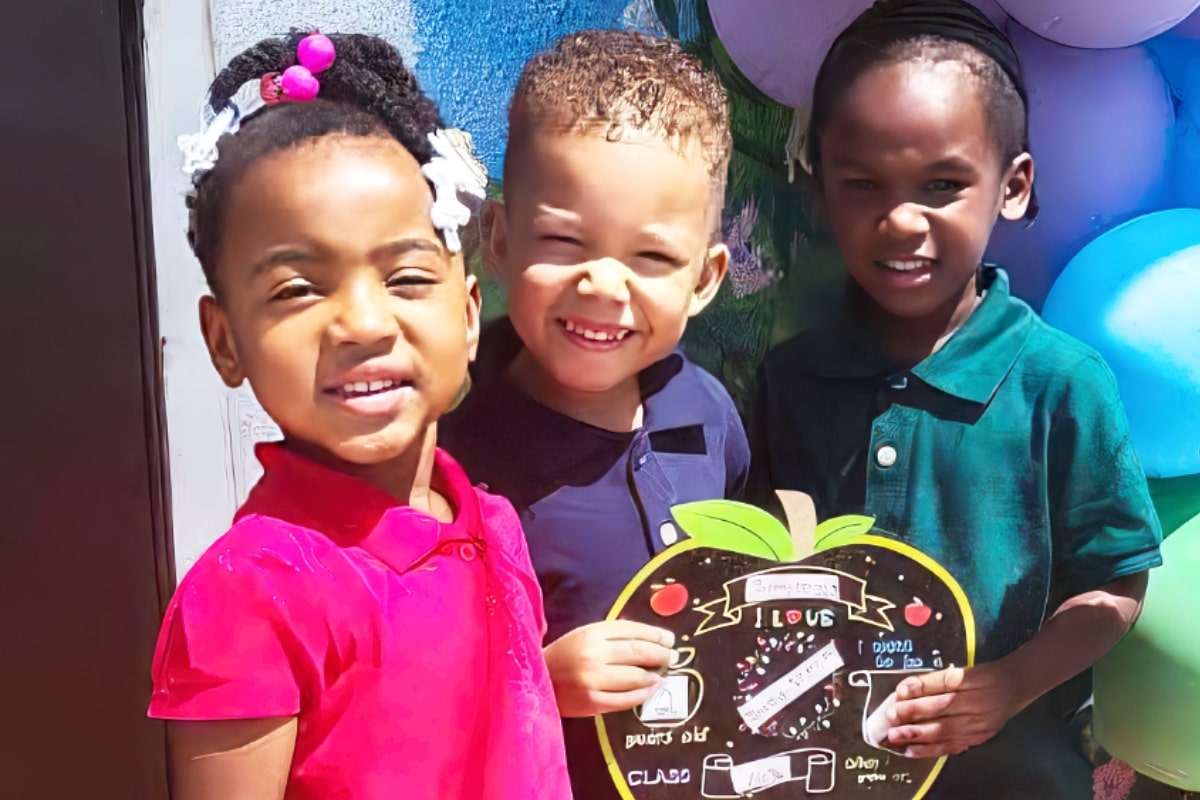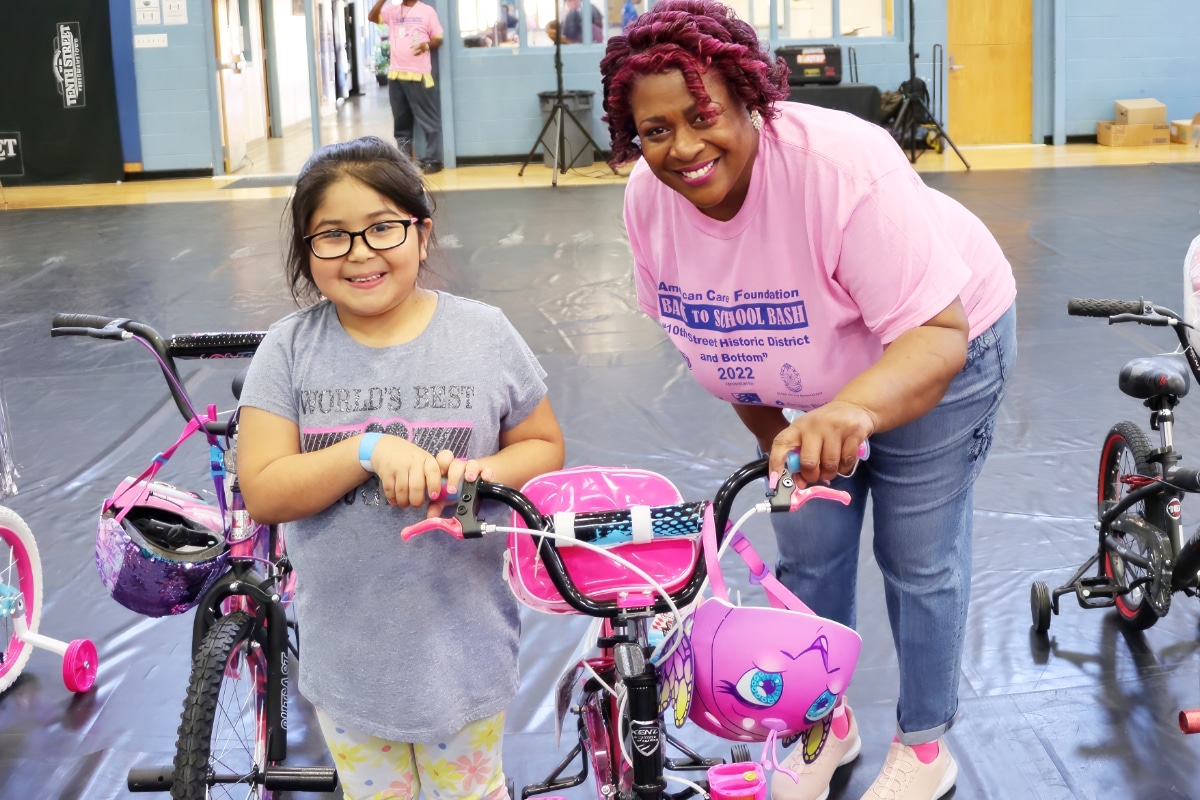 Outstanding Leadership Is Happening In Our Schools
Social contributions are important for providing optimal learning experiences. Community give-backs include Thanksgiving dinners so over 200 families can enjoy a warm welcome and a hot turkey dinner, and a Toys For Tots campaign that collects toys for families at Christmas.
Free Transportation For Your Child Right From School
There's no need to worry about picking up your child from school. When their school is within a 5-mile radius, provided they are schools we currently serve, their transportation is covered with safe daily pick-ups from school and drop-offs at the center.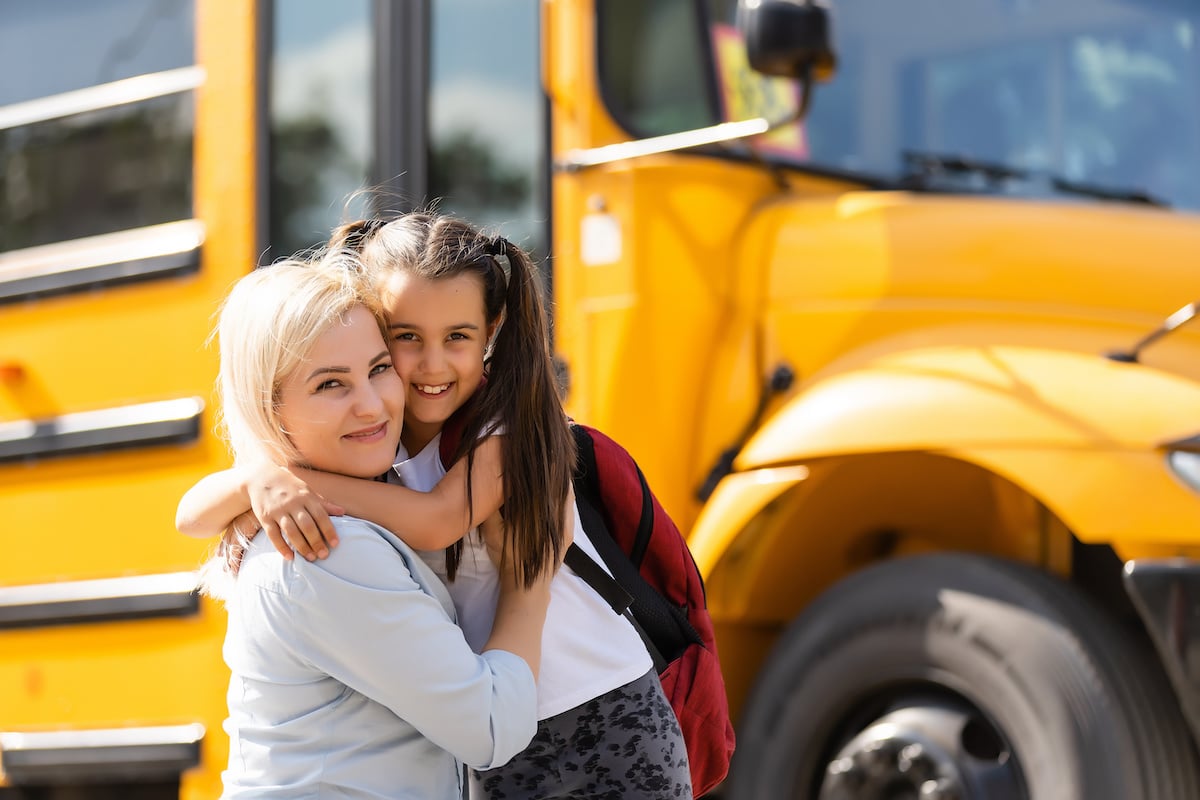 Extra Child Speech & Behavioral Specialty Programs Are Included

Experience the exceptional care of The Early Head Start Program, where dedicated speech therapists, teachers, and nurses work hand in hand with you, ensuring your child's regular medical check-ups. Enjoy the added benefit of expert guidance on nutrition, speech, and behavior issues, all provided conveniently and at no extra cost.
Community Events Bring People Together To Celebrate Moments
The school year starts with a Back To School Bash, with over 500 children attending. Then, at year-end, the Preschool graduation at the rec center is a time to celebrate this important milestone with adorable children within the community.
An Exceptional Education For Science, Math, & Reading Skills
Fun-filled, hands-on activities build your child's science, math, and literacy skills. The Frog Street© curriculum, from infancy to Pre-K, means your child learns the basics while lovingly challenged in a fun and exciting way.
Baby Signing, Spanish, Music, & Dance All Included In Tuition
Daily baby signing, Spanish lessons, music, and dance are fun ways for your child to express themselves. Games, activities, and books make learning Spanish easy and accessible, while music and dance spark movement, imagination, and creativity.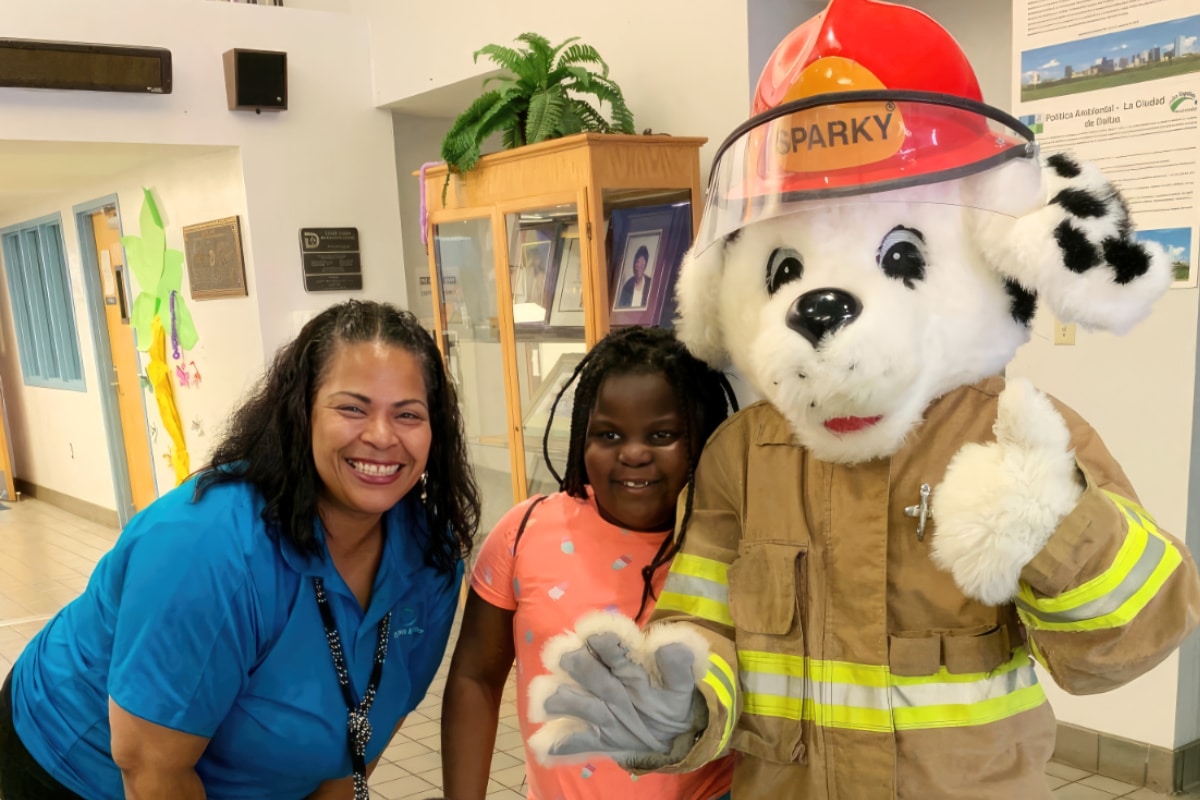 Special Visitors Bring Exciting Moments To The Classroom
Community helpers, like firefighters and police officers, visit schools to share their knowledge and experiences in an exciting, interactive way. Firefighters teach your child about fire safety, showcase their equipment, and give a tour of the big red fire truck.
Daily Deep Cleaning & Professional Sanitization
Teachers wipe and disinfect all high-touch surfaces and toys while professional cleaners perform routine deep cleaning and sanitization for an extra layer of peace of mind and protection.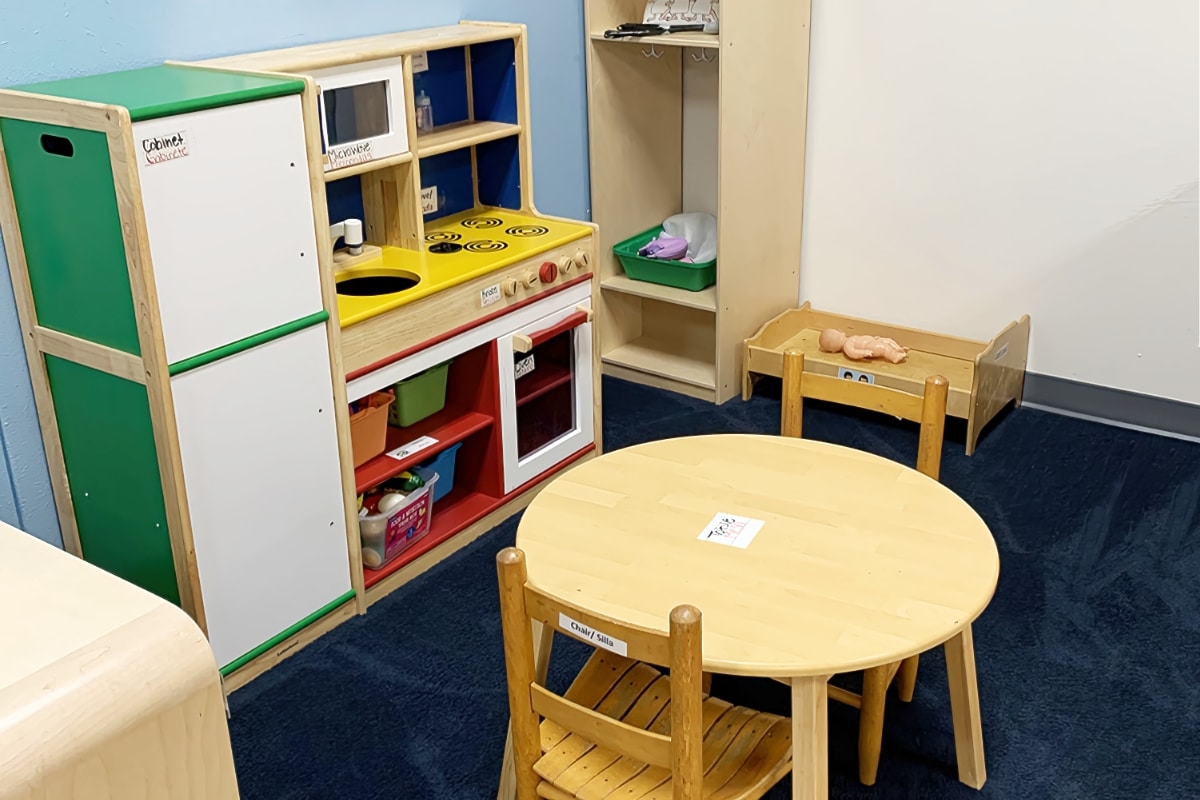 Yes, We Proudly Support Families Who Qualify For Subsidy
Hear What Parents Have To Say...
"Everyone is hella sweet but real when they need to be."
I absolutely love this daycare and even moved closer to ensure my son's spot for years to come. It's almost been a year and they're extended family for sure! Everyone is hella sweet but real when they need to be. I appreciate the staff so much and especially during these uncertain times I cannot thank them enough!
- Chef Destini
"They have a schedule and lesson plan that they follow."
All the teachers, staff, and students knew us, and would greet us every morning with great joy. My daughter started walking after 4 weeks of attending. She knows many children's songs, can speak at an age- appropriate level, and is on her way to being fully potty trained, all thanks to American Care Academy. They have a schedule and lesson plan that they follow. I've recommended this day care to family and friends.
- J "Dallas Habitant" G.
"I have seen my child's personality grow independently..."
American Care Academy is a fantastic center. The care givers have opened their arms to my son and I as a family. As a parent I have seen my child's personality grow independently and academically. I recommend this center to any parent whose trying to teach their child independency or even if their trying to expand their little ones mind. I thank everyone at American care for welcoming us!
- Ny'Kera Griggs
"This center is great and God has truly blessed them."
My child went there around the time they first open my baby was and infant when he start and my child all four went there up until my bady went off to pre-k. I also was a worker around 2004-2005 I enjoy working there, but due to the hours at that time when they was open for 24hr. This center is great and God has truly blessed them. They have came a long why.
- Dawn Smith Hill
"they had the best workers ever shout out to..."
This is the most wonderful day care.ever but sometimes they give too many sweets but I loved this day care and they had the best workers ever shout out to miss tee and mrs.pat the sweetest lady ever go to this day care and it will be the nest years ever.
- Alexis Medrano
"This daycare is more a family than a daycare center!"
This daycare is more a family than a daycare center! The care and love for my children makes me extremely grateful! I moved to North Dallas and refused to change centers. That's how amazing they are here!
- Felicia Frazier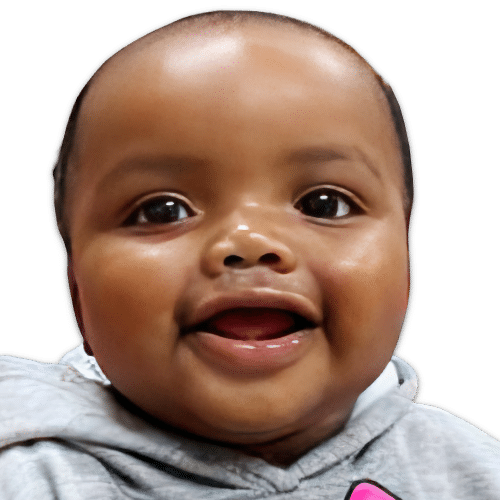 Infants
6 Weeks To 12 Months